Friday, March 31, 2017 / by Jessica Holcomb
Have you always wondered what the difference is between a full service real estate team vs. using an individual agent? Well I can tell you the difference because I have been on both sides! When I first started my career as a single agent it was so hard to keep up with every detail, every appointment, plus have time to find my clients the best deals out there, keep up with paperwork - all of it! I felt like I was a crazy person running around but always behind. When I started a team - that was when I was really able to provide top notch attention and care to our clients. Don't settle for the agent that is busy showing other people houses while you wait on the sidelines. We have a team ready to show anytime!
Meet Our Amazing White Glove Realty Team Here!


With a full service team like White Glove Realty you will get the following Top Notch Service & Attention!
Buyer Agents always on call to show you homes asap! Before they are gone!
Listing Agents always available to give you a FREE market analysis and tips on marketing your property.
Marketing Staff to coordinate and create custom marketing pieces for you.
Admin Staff to help coordinate all required paperwork, deadlines, and required information needed to provide a smooth closing.
A Broker involved in every transaction and negotiation with 20 years experience to be sure you get the terms you desire.
Don't forget about your Home Made Pie from all of us at White Glove Realty! (And yes.. you may LOVE it so much you will want another one!)
Loyalty Client / Pie Program - Ask about our Loyalty Client and Pie Programs!
Contact us Today for all of your Real Estate Needs where we put YOU first and have an entire team vying for YOUR Best Interests!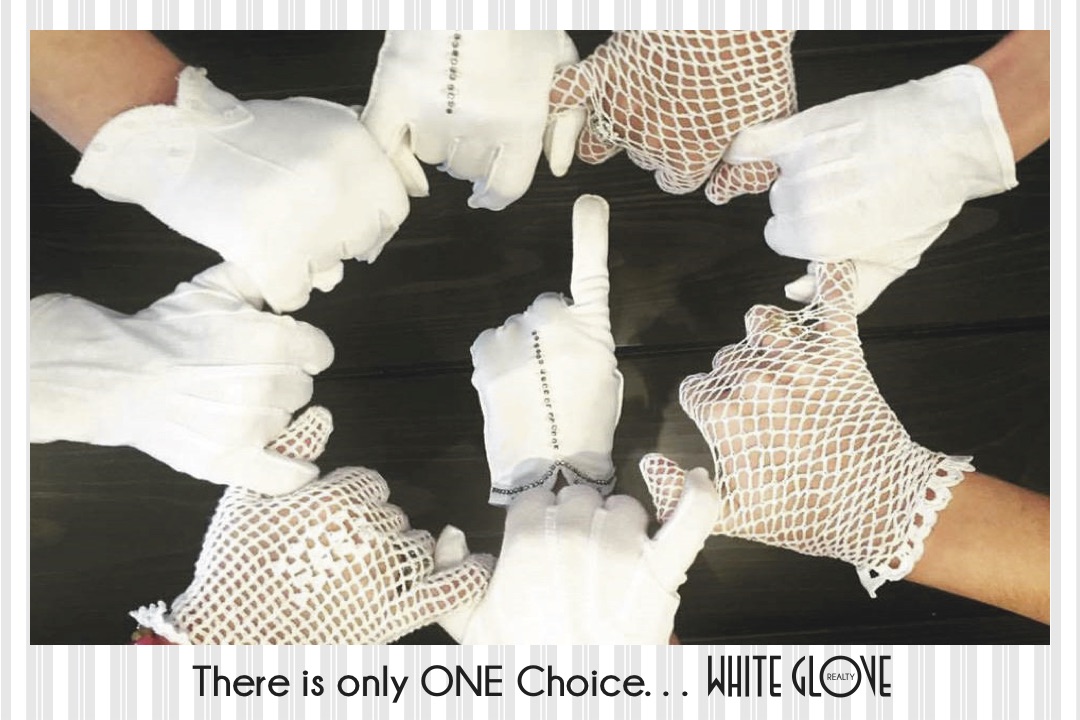 ---